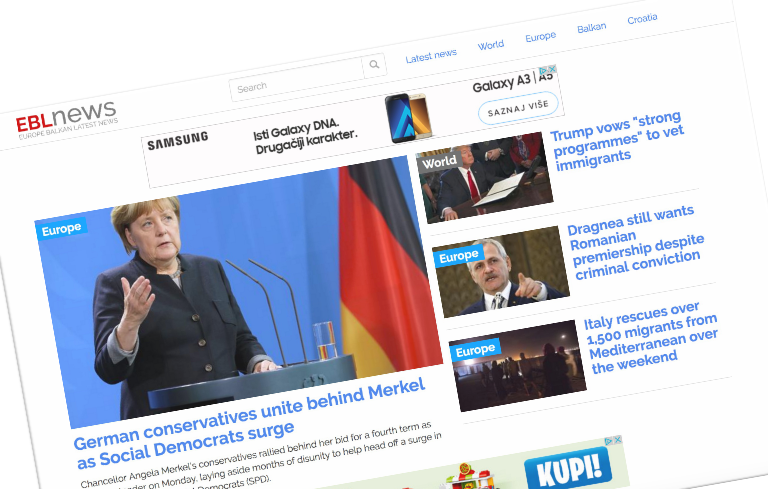 EBL News sold at Flippa.com
The eblnews.com website is not affiliated with Vallic d.o.o. since March 1st, 2018.
About project
"EBL News" where a media platform covering trending stories from Croatia, Balkan, Europe, and the World.
The web portal has been launched in 2015 under the brand "About Croatia", and in mid-2016 got an overall redesign under a new name and brand: EBL News.
After March 31st, 2017 EBL News had continued to exist as a non-curated list of news videos aggregated from Youtube and shutting down its daily news service.
March 2017
EBL News became Youtube news aggregation service.
February 2017
EBL News is shutting down its daily news service.
September  2016
Re-branding "AboutCroatia" as "EBL News" to better align with the scope of topics and stories which had been in focus.
January 2016
A shutdown of Croatian version and expanding coverage on English language.
September 2015
Started as "AboutCroatia" news portal with news in Croatian and English language, covering Croatia and the Balkan region.